EU ETV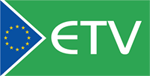 EU has launched an EU ETV Pilot Programme in December 2011. EU member states can join the pilot programme on a voluntary basis. So far 7 countries are participating in the pilot programme; France, United Kingdom, Poland, Finland, Czech Republic, Belgium and Denmark, while Germany, Slovakia and Sweden are observers.
In its initial phase the EU ETV Pilot Programme is focusing on three specific technology areas:
Water treatment and monitoring (e.g. treatment of drinking water, waste water treatment, monitoring equipment)
Energy technologies (e.g. renewable energy, waste to energy, energy saving technologies)
Materials, waste and resources (e.g. sorting of solid waste, materials recycling, products from biomass)
A number of verification bodies will be established throughout Europe to undertake the tasks related to verifications under the EU ETV Pilot Programme. The verification bodies are contact points for suppliers of environmental technology, who want to implement a verification of one of more of their products. The verification bodies have to be accredited according to the requirements in ISO 17020 and EU ETV General Verification Protocol.
For further information about EU ETV click here.